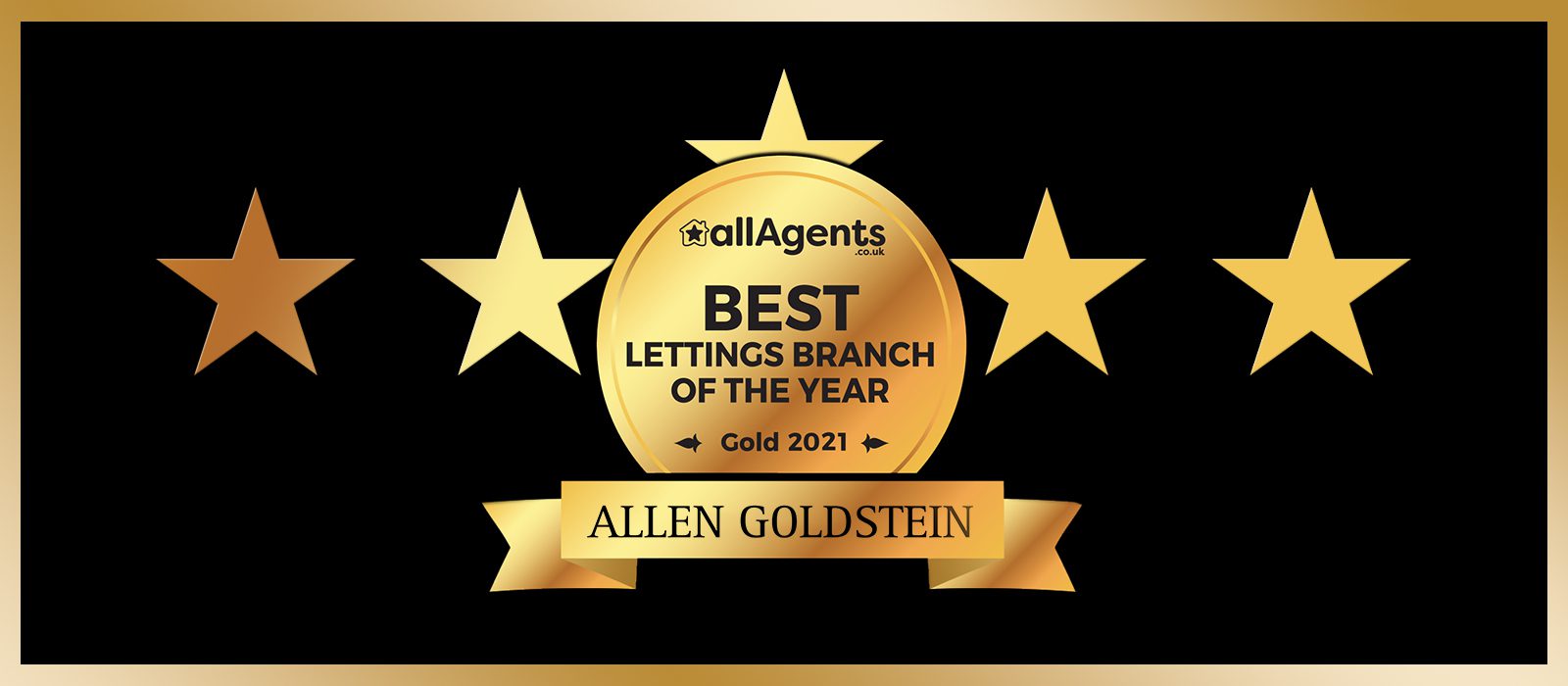 Best Letting Agent in WC1H
AllAgents.co.uk is an independent review site for estate agents, letting agents and essentially anyone involved in the property chain in the UK.
Their objective is to help consumers make a more informed decision on which estate or letting agent they choose.
Every year they run their Annual Awards which scores agents based purely on what their customers think over a twelve-month period.
Every year each agent starts from the same place giving everyone an equal opportunity to become the best in the UK property industry. Agents are judged locally; in an area, a county and nationally. Unlike other awards schemes the awards are not chosen by colleagues, trade bodies, journalists or peers – they are chosen by those who pay the price in cash and experience – consumers. AllAgents Award winners represent the very best of the UK property industry and consumers can feel certain that anyone of our annual winners meet the highest expectations for customer service.
This year we at Allen Goldstein are thrilled to have been awarded "Best Letting Agent in WC1H – 2021."
We have always been obsessed with customer satisfaction, going above and beyond our customers' expectations when fulfilling their property needs be it finding the perfect property to rent or purchase. Hence why we are so proud to have been recognised by such a prestigious award ceremony.
Thank you to everyone who reviewed us and helped us get to be the company we have become.
Thank you,
From all here at Allen Goldstein.
Here are some of the great reviews that helped us win this award:
I had a great experience cooperating with Allen Goldstein Limited. Hue was my real estate agent, and he was extremely professional, responsive and helpful. I would highly recommend working with Hue because he is always calm, easy to talk with, and he gives very innovative solutions to the issues.
Mr. Islam has been very helpful in helping us to settle down as soon as possible from viewing day until move-in day. The process from contract signing to move-in date is crystal clear (especially for me and my friends as international students, we are glad that the whole process was so simple), glad that we got a lovely flat in a really good area from Allen Goldstein! The admin team is great as well, they responded fast to all of our emails and inquiries. Don't hesitate to give them a visit / a call to check their great property collection in London!
The work conducted by the team led by Ben Adams has been great. Helping assess the market, being realistic on what's needed, and generally you feel as a partner rather than using a service. I have known nothing but 100% integrity and transparency and couldn't expect any more. I couldn't speak more highly of a straightforward, honest team!
Thank you Amz for your professionalism, attention and kindness, at all times you have been very attentive so that there was no problem, always communicating with your team and with me. thank you very much i recommend it 100%